How does a chinese dog house is after 4 years of use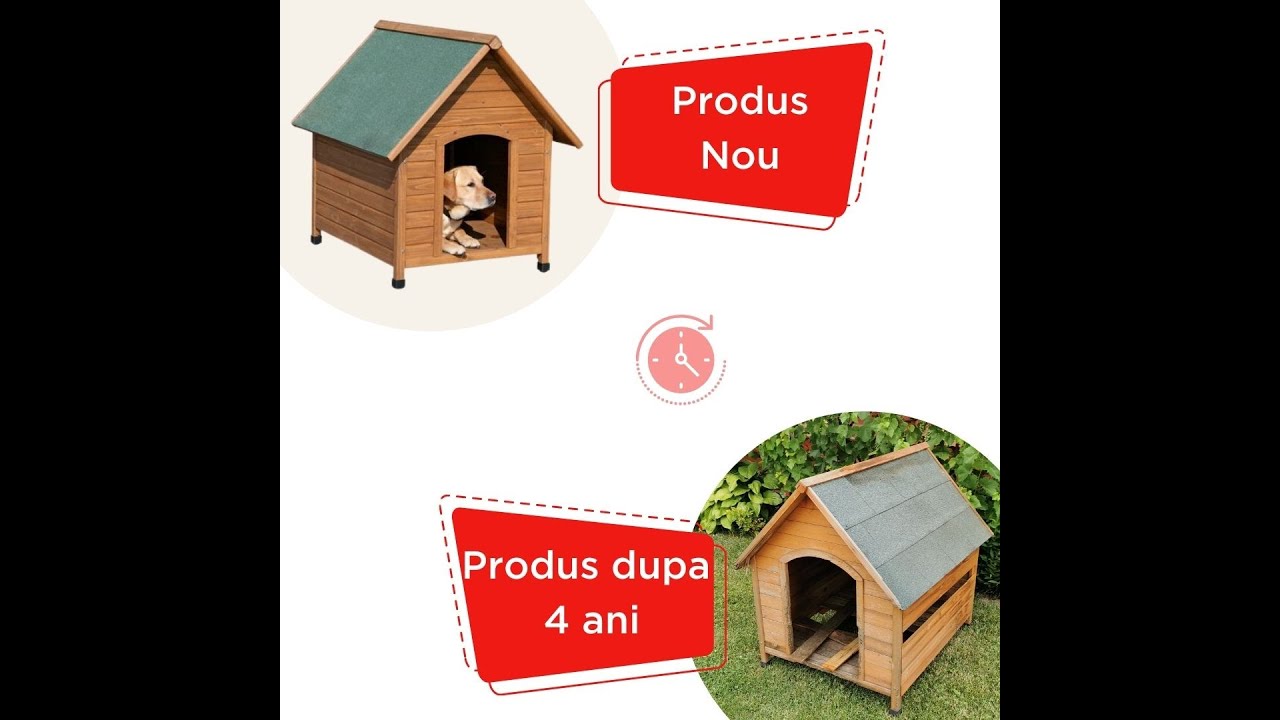 Recently the owner of a dog in Bucharest ordered us a dog cage to change the current one. Being in the center of Bucharest he asked us if we could help him with the old cage because he did not know where he could throw it. Thus, we had the chance to see in detail what a Chinese dog cage looks like at 4 years of use.
We took advantage of this situation to share with you the current state of the product.
It is not the first case we see, namely people who turn to us after they bought Chinese dog houses in the first phase, which can no longer be used or do not stand after only a few years. However, we have not had the opportunity so far to document their situation in such detail.
We do this to show you that behind a lower price are products with an equally low lifespan. The fragile mode of construction and the extremely thin materials used for reasons to reduce the cost of production and for reasons of reducing transport costs (low weight and volume) lead to a product with very limited resistance in time.
At an average life of a dog of 13 ~ 15 years the decision to invest from the beginning in a quality product that will exceed the life of the dog or change recurrently to "x" years the cage remains at the level of each person. Besides money, I also refer to the ecological impact, a quality and resistant product meaning less garbage/pollution, fewer trees cut down.
atvi.eu